Lapland 2017 Book early – now on sale
Missed out this year on your visit to Santa? Book early for 2017. Lapland holidays and short breaks already on sale for next year. Just visiting Santa or activity packed, whatever you like its there in Lapland. Learn to ski if you want or hone your skiing skis. You are never too young or old for a Lapland 2017 adventure. Whether it's a short break or a full week, before Christmas or over Christmas, we are the Experts in Lapland Holidays so call us to book – don't wait..the best deals sell out fast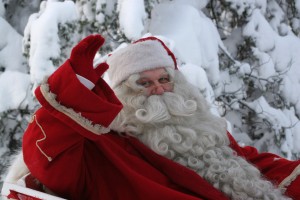 Lapland Family offer 2 adults and 2 kids
2 Nights – Saariselka Inn Half board
Family Suite Interconnecting Rooms,., PS, WC,Type B
Total party £3750
Monday, December 18, 2017 07:00 (AM) Birmingham
Family Suite Interconnecting Rooms,., PS, WC,Type B
Transfers Included and luggage
Private meetings with Santa
Snowmobile Santa search
Elves & Igloo Fantasia
Artistic Igloo
Reindeer sleigh-ride
Husky sled-ride
Thermal clothing
Snow & ice fun activities
4 Nights – Levitunturi Spa Hotel
2 adults and 1 child Total £3130
Half board Standard/Family Room(23m²) sleeps 2-4, Twin
Wednesday, December 13, 2017 Bristol Airport
Includes
Transfers and luggage
Combined Husky & Reindeer Safari
Snowmobile Safari Sharing
Thermals
Private meeting with Santa for every family
Santa's workshops
Dinner with Santa
Or head out for a full week over Christmas!!
ULTIMATE Christmas package
8 Nights – Levitunturi Spa Hotel LEVI
Total party £3900 for 2 adults, 1 teen and 1 child
Half board    Standard/Family Twin (23m²), sleeps 2-4
Sunday, December 18, 2016  Manchester International Airport
Includes
Transfers and luggage
Ice Karting – Adults only
Snowmobile Safari
Mini Husky Safari
Santa's Secret Home
Budget a bit tight??
Saaga Apartments in Yllas, Finland (Lapland) – with pool
Total £2570
2 Adults, 2 Children   7 nights Half board
1 x Apartment ( Sleeps 2 – 4 people )
20th Dec London Gatwick flights
Return transfers by coach and luggage included
Skiing and activities extra