New Arlberg cableway link between Zürs and Stuben/Rauz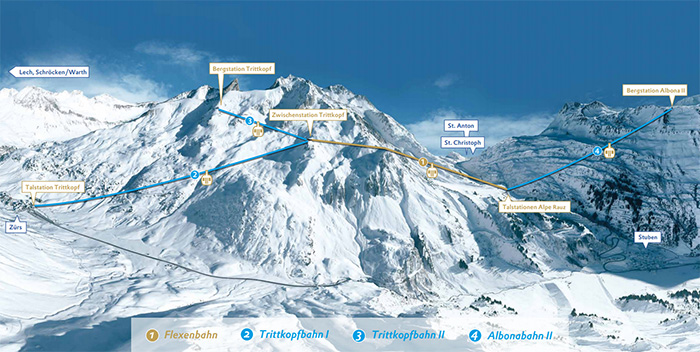 The Flexenbahn cableway will open in the winter of 2016/17 and will make skiing at the Arlberg even more varied and comfortable. With the help of the new link between Zürs and Stuben/Rauz, skiers can easily reach all resorts at the Arlberg on skis.
That will make the Arlberg skiing area the largest continuous skiing area in Austria!
Skiing on the Arlberg will then be even more fun than it is already!
The new cableway link on the Vorarlberg side of the Arlberg, between Zürs and Stuben/Rauz – This means that all resorts of the Arlberg skiing area – St. Anton and St. Christoph, Stuben, Zürs, Lech, Oberlech as well as Schröcken and Warth – will be easily and comfortably accessible on skis.
With the new cableway link, skiers on the Arlberg – Austria's largest contiguous skiing area – will have easy access to a total of 305 km of downhill slopes and 87 lifts and cableways.
This guarantees an incredible dimension of skiing fun!
AND
The local environment is very grateful – less pollution, more fun
The new Flexenbahn is not only a great asset for skiers, the environment also benefits from many advantages. Because when the new cableway opens, the number of daily bus trips between Zürs and Stuben/Alpe Rauz via the Flexengallery will be reduced by 120. In addition, the amenity of the resorts will be improved as fewer cars will come directly to the villages. Furthermore, the time needed to travel will be reduced, depending on the route of travel, so that each individual skier will make a contribution to environmental protection.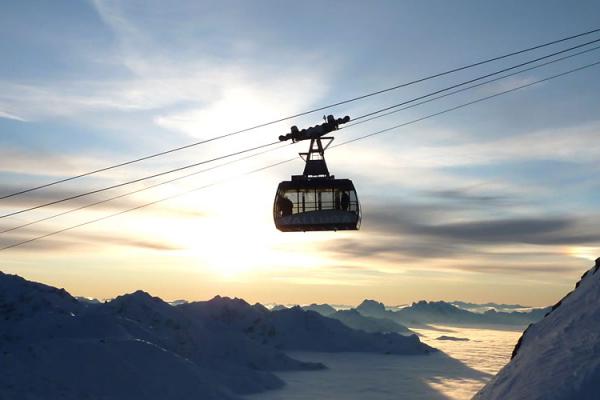 Every little helps when it comes to protecting the environment