Let's Ski North America
.Don't be put off heading to North America simply by the extra travelling time and perceived expense…those who've made the jump across the pond once are generally quick to return.
Here are some of the reasons why
The white stuff is top drawer – snowfalls are usually more frequent than in the Alps and in recent early seasons this has been very much the case.
North America's well-groomed pistes are not as crowded as Europe and you won't find as many queues for lifts or lunch!
Standards of safety in North America are very high
The quality of accommodation and service is very high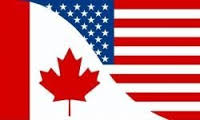 Here's what we think of some of the resorts we've skied
Mt Tremblant, Québec
East Coast –  Short flight and 1 hr North of Montreal
Ideal for families and beginners with wide, tree-lined green and blue runs and a fabulous ski school. Most accommodation is ski-in, ski-out and the colourful picture postcard village is pedestrianised so totally safe
Lots of other activities  to do locally – skating, snowshoeing, huskies, sledding and amazing Spa Facilities
Ideal for Christmas and New Year, Late February to the end of March
**OFFER** Feb half term 11 Feb 7 nights offer 2 adults and 2 teens £4250 total with direct flights and transfers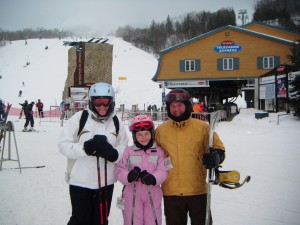 Banff, Alberta, located within Banff National Park.
Mid-West part of the Rocky Mountains and a 2hrs scenic drive from Calgary
On Banff Avenue, the main thoroughfare you'll find boutiques and restaurants, bars and hotels of all types and it feels like a wild west town. It's pretty lively at night but mostly wrapped up by midnight as this is a serious ski town!
There is no skiing in Banff itself but regular buses operate to three ski areas of Lake Louise, Sunshine and Norquay. Don't let this put you off…everyone who visits thinks it's worth it and, unlike Europe, your seat on the bus is guaranteed!
**Offer** The Iconic Fairmont Banff Springs  February for 10 nights from £1650 twin share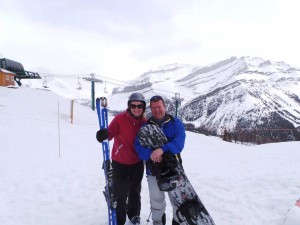 Whistler, British Columbia
West coast wonder. Long flight and 2hrs transfer from Vancouver
Consistently voted as the number one ski resort in North America
Luxury hotels and amazing eateries but it's the skiing that makes it so special – something for all abilities really but if you hit Whistler on a great POW day – it will be a WOW day for sure
Nightlife is lively in the centre and it can be noisy in some central hotels
Heading South over the border into USA it's time for some Californian sun and ski
One of our favourite and unusual ski areas is Lake Tahoe, a large freshwater lake in the Sierra Nevada Mountains, straddling the border between California and Nevada.
On the Californian side its low rise and laid back. Step over the Stateline and you're in a Vegas style resort with 24/7 action! There are 7 ski areas on the lake and each one different. We've skied at Heavenly, Northstar and Squaw…all totally different so worth checking them all out. The views from the top of Heavenly are to die for. Truly amazing
Our suggestion would be to fly directly into San Francisco and check out the city sights for a couple of nights. Then pick up a rental car, head for Heavenly and ski the other resorts from there.  Its an easy drive, mostly highway, and with a car in resort you'll get to see it all. We tailor make California so you can travel any day for any duration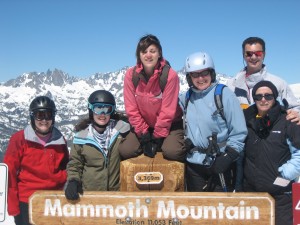 We've also skied at quirky Big Bear, an easy drive from LA and home town of Shaun White, snowboarder extraordinaire. Set high in the San Bernardino Mountains at almost 9000 feet above sea level. It's so high they make constant snow in the winter and actually prefer it to the real white stuff which disrupts the weekend ski traffic and visitors from LA. Small ski area for a weekend visit but its lively and totally Californian with outdoor music, BBQ lunches and bikini clad skiers!
Heading to Colorado, flying into the mile-high city of Denver gives us access to some of the great ski resorts of North America. 25 in total from large international resorts like Vail, Aspen and Breckenridge to hidden-gem ski areas, such as Loveland and Winter Park which still offer great snow and plenty of space to perfect your skills.
Vail and Breckenridge can be skied on the same lift pass with Vail having the most challenging skiing and European resort feel and Breckenridge being more 'wild west' in feel and better suited to families and red cruisers, though of course there are more challenging runs for the better skier.
We're well overdue a visit to Colorado – any excuse!! Maybe a Ski Safari of all 25 would work for us
We've also skied most of New England. Due to the shorter flight to Boston these resorts were very popular when Brits started venturing to North America to ski, though less so these days.
Stowe is my favourite by a country mile. It's the most picturesque resort and home to Burton snowboards, Ben and Jerry's ice cream and the famous Von Trapp Family lodge, home of the sound of music. Its where our daughter learned to ski, aged 3. Some good skiing but its large hills rather than mountains but some excellent skiing and riding to be found. Great hotels and a fantastic welcome. A tailor made itinerary could take you to the beautiful city of Boston for a few days and off to Stowe or Killington (or both) for some skiing. Highway most of the way and well worth the effort!